Introduction
The licensing portal gives companies that purchase multiple Coginiti Pro licenses the ability to easily manage and distribute paid keys to their users.
Licensing at Coginiti
Licenses are issued for individual user email addresses.
License keys are unique and cannot be shared across multiple users

The email address for the issued key must match the email addre

s

s used to register the application

License keys have an expiration date and a new key has to be obtained upon license expiration

Your Coginiti account team will work with you to automatically distribute new keys upon renewal

Multi-Device Support – users can apply the same key on up to 3 devices.

Licenses can be issued to users before or after they have downloaded and installed the application

Licenses can be issued to users before or after they have downloaded and installed the application
Portal Setup Options
Coginiti licensing portal supports two different types of customer use cases/configurations:

Department Setup

In this use case, licenses have been purchased for a subset of Coginiti Pro users at your organization (i.e. specific teams or departments at your company)
Requires an active Admin Role - License Admin manually adds and manages changes to users in the portal
Recommended when:

A customer has multiple departments or teams using Coginiti Pro and each group is managing their license purchasing budget separately
A customer needs or wants tighter controls over license distribution to their users

Enterprise Setup

In this use case, licenses have been purchased for every Coginiti Pro user in your organization regardless of their department or team
Requires a passive Admin Role – Users are automatically added to the portal based on your email domain. The License Admin takes action when all seats have been filled to either purchase new licenses or redistribute usage.
Recommended when:

A customer has purchased enough licenses for all Coginiti Pro users within their organization
A department or team is truly the only subset of users in their organization using Coginiti Pro
Note: By default, Coginiti will configure your portal with the Department setup, unless otherwise discussed with one of our Sales or Customer Success team members.
Logging in to the Portal
Users designated as license admins will receive an email from licensing@coginiti.co with a link to complete registration to the portal which can be accessed by navigating to https://licensing.coginiti.co/

Upon logging into the portal, an admin can navigate to the 'Users' tab at the top of the screen to see an empty user pool ready for user setup
Adding Users to the Portal
Department Setup
With the department setup, an Admin will manually add each user.

Add the user's email address

The licensing portal will automatically look up the user registered with this email and pre-fill the remaining fields if they have already downloaded and installed Coginiti Pro

If the user has not already downloaded

Coginiti

Pro, then the admin can complete the Add User form by manually adding the new

users

information

The admin will then be able to edit user details

The Add User window also shows all the existing installations registered under this user's email address. If needed, the admin can delete an old/unused installation.

Reminder: users are allowed to use their license key on up to 3 devices.

All fields are required to add the user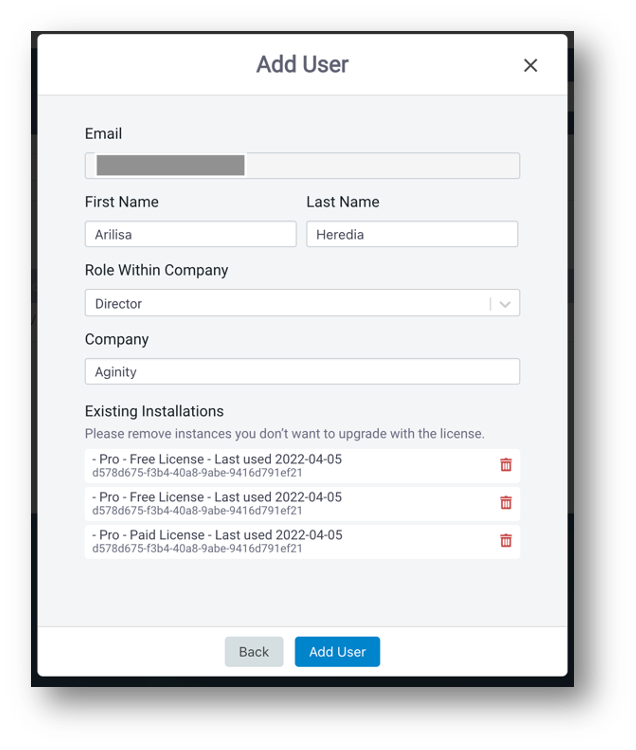 Enterprise Setup
During Licensing portal launch, Coginiti will configure the portal to automatically add users on your company's behalf

Existing users who have registered Coginiti Pro most recently with your company's email domain(s) will be automatically added to the portal first
As new users install Coginiti Pro, they will automatically be added to the portal

The 'Auto Upload by Domain' toggle can be used to turn off this automatic process
If needed, follow the steps from 'Department setup' slide to add a user manually
Receiving a License Key
Regardless of the portal setup type, when a new user is added to the licensing portal, a new license key is created. This new license key is Emailed directly to each user.
The email will look like this: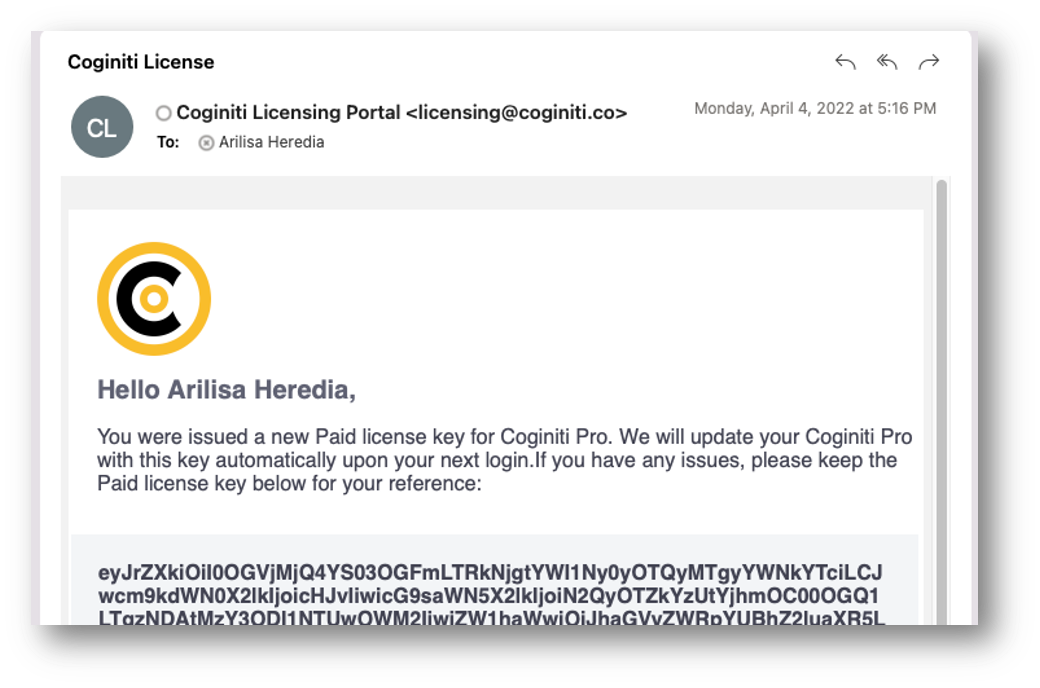 At any time, the Licensing Admin can find and copy a user's license key in the portal and send it to the user.

Registering a License Key
In some cases, the new license key from the portal is applied automatically upon a user's next login
However, if a user is in an air-gapped environment, meaning Coginiti cannot connect directly with their application to apply the key automatically, a user can use the emailed license key to manually register by navigating to Help > Register within the application.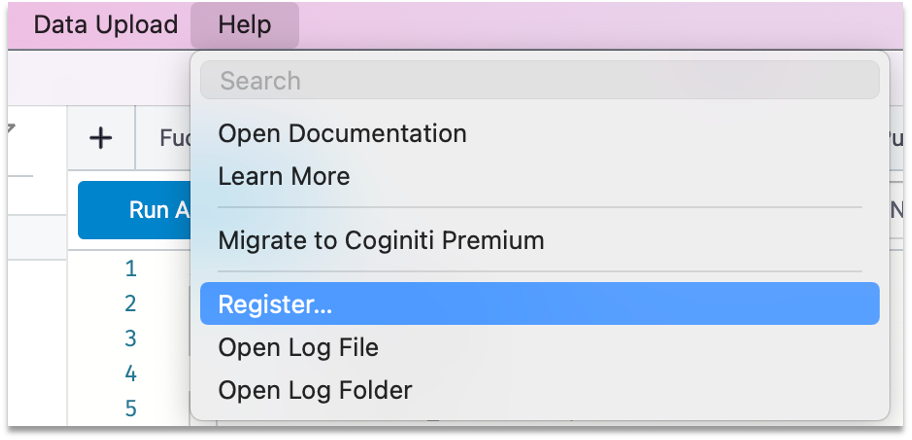 Disabling a User
If a user leaves your company or they no longer need a paid license to Coginiti Pro, you can disable the user by simply selecting 'Disable'.
Once the user opens Coginiti Pro again, their license key will be disabled
Upon disabling a user, you can use available seats for new users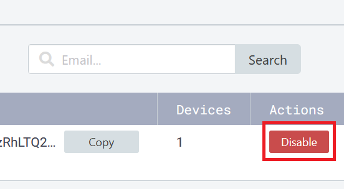 See the Licensing Portal FAQ article for further details