In Coginiti Team, you can turn off your schedules and resume them when needed. Additionally, you have the ability to see what schedules you've stopped.
1. To access these options, navigate to the Scheduling tab, open the needed event, and select a catalog entry. In the scheduler, you'll see the Stop and Start sub-menu between the Save and Test buttons.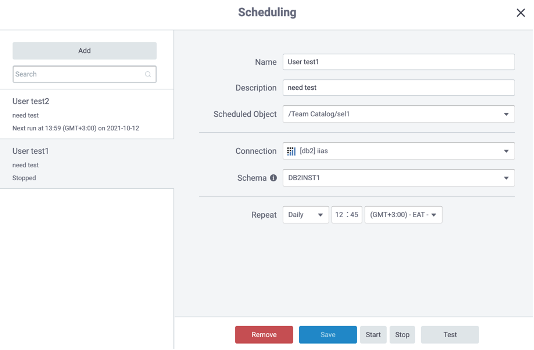 2. If you click Stop in the middle of the process, this will work like an abort query. And Coginiti will show if a particular scheduled item has stopped in the list of your schedules.
3. Same goes for resuming the events. You just need to press the Start button.