The greatest advantage of Coginiti Premium is the ability to quickly and easily share queries and catalogs with the selected users. This accelerates communication between teammates, for example, and speeds up catalog management and reuse significantly.
To get started, right-click on the designated folder ⇨ Choose Share.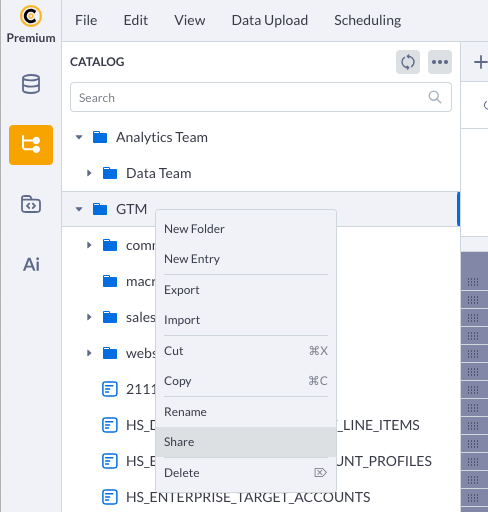 Select the Type of sharing you need — for individual users or a group of them. You can also filter available users by typing in their names.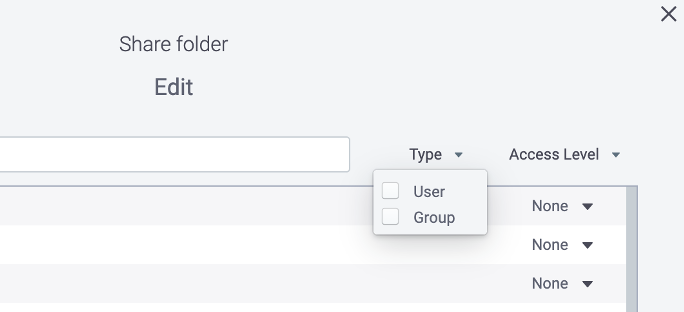 Specify the Access Level you want to grant to those you're sharing a Catalog with.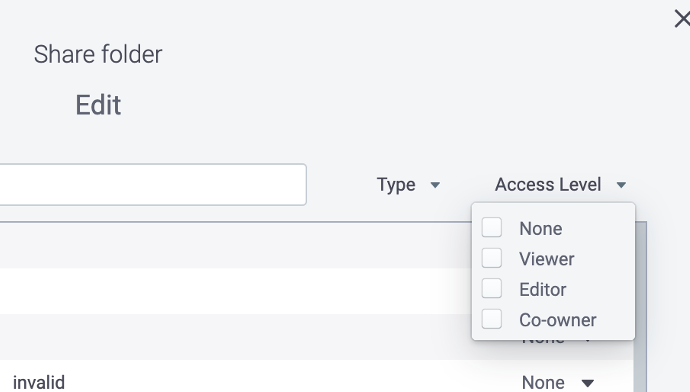 4. Tap Share, and enjoy productive teamwork!
🔎 TIP: In Coginiti Premium, you can also use drag and drop to move any Catalog entry in another already shared folder.
The user who has been granted access to the catalog folder will receive a notification:
The owner of a Catalog entry created in a shared folder will be notified of any changes made to that entry by another user: