One of the first steps in configuring a connection is to download the JDBC driver for your platform. In most cases, our application provides access to the drivers certified to integrate with Coginiti. If your company prefers to use a different JDBC driver's version, you will have to add it manually. (See this article for guidance setting up a database connection using a Generic JDBC driver.)
Both Coginiti Pro and Premium require specific platform drivers to allow a user to set up a connection.
⚠️ IMPORTANT: due to security concerns and the need for large organizations to stay on some driver version, only an admin can download a driver for their end users.
HOW TO EDIT JDBC DRIVERS
Navigate to the File tab ⇨ choose Edit Drivers, or press [Command ⌘ + I] | [Ctrl + I]. Fill in the required fields with valid data.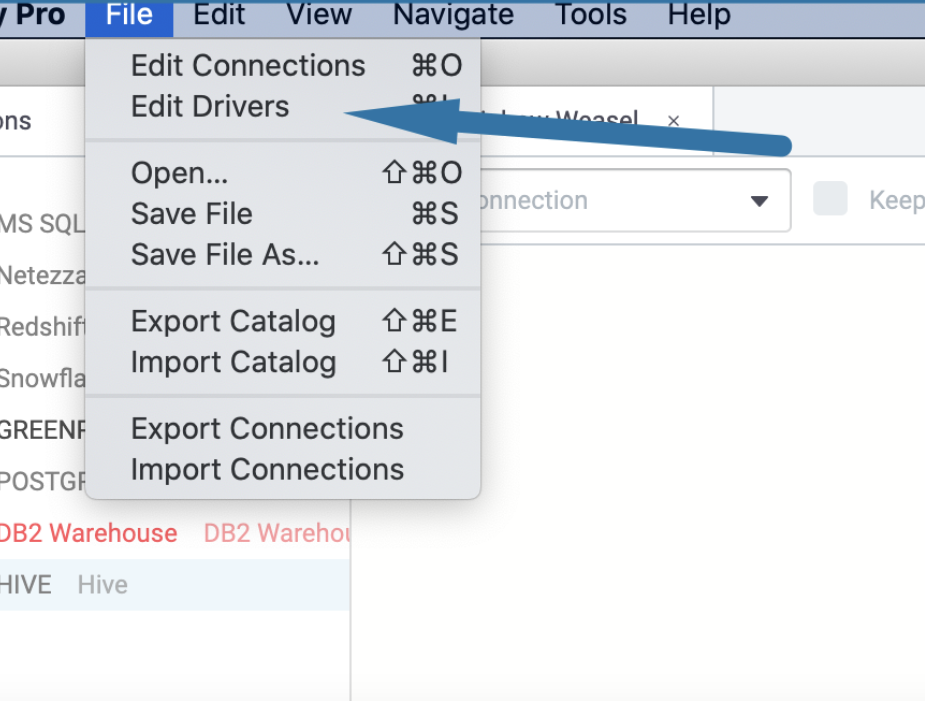 If you're in the process of adding a new connection, you can manage JDBC Driver in a connection's setup dialog. For our distributed drivers, you will be provided with an automatic 'download them' link.

You might get an error message if your company doesn't allow you to download drivers (jar files) typically supplied through a Maven repository. Then, you will need to add a driver manually.
HOW TO ADD DRIVERS MANUALLY
In a new connection's dialog box, click on the 'edit drivers panel' link below the Database JDBC Driver settings field.
Enter the needed details in the pop-up window:
Description – Add a description for your driver.
Class name – If not provided to you, typically, you should look it up in the JDBC reference manual from your platform vendor.
JDBC Driver file(s) radio button:
Provided – A list of drivers which we recommend to download.
Custom JDBC driver – You can add a driver from a private machine manually.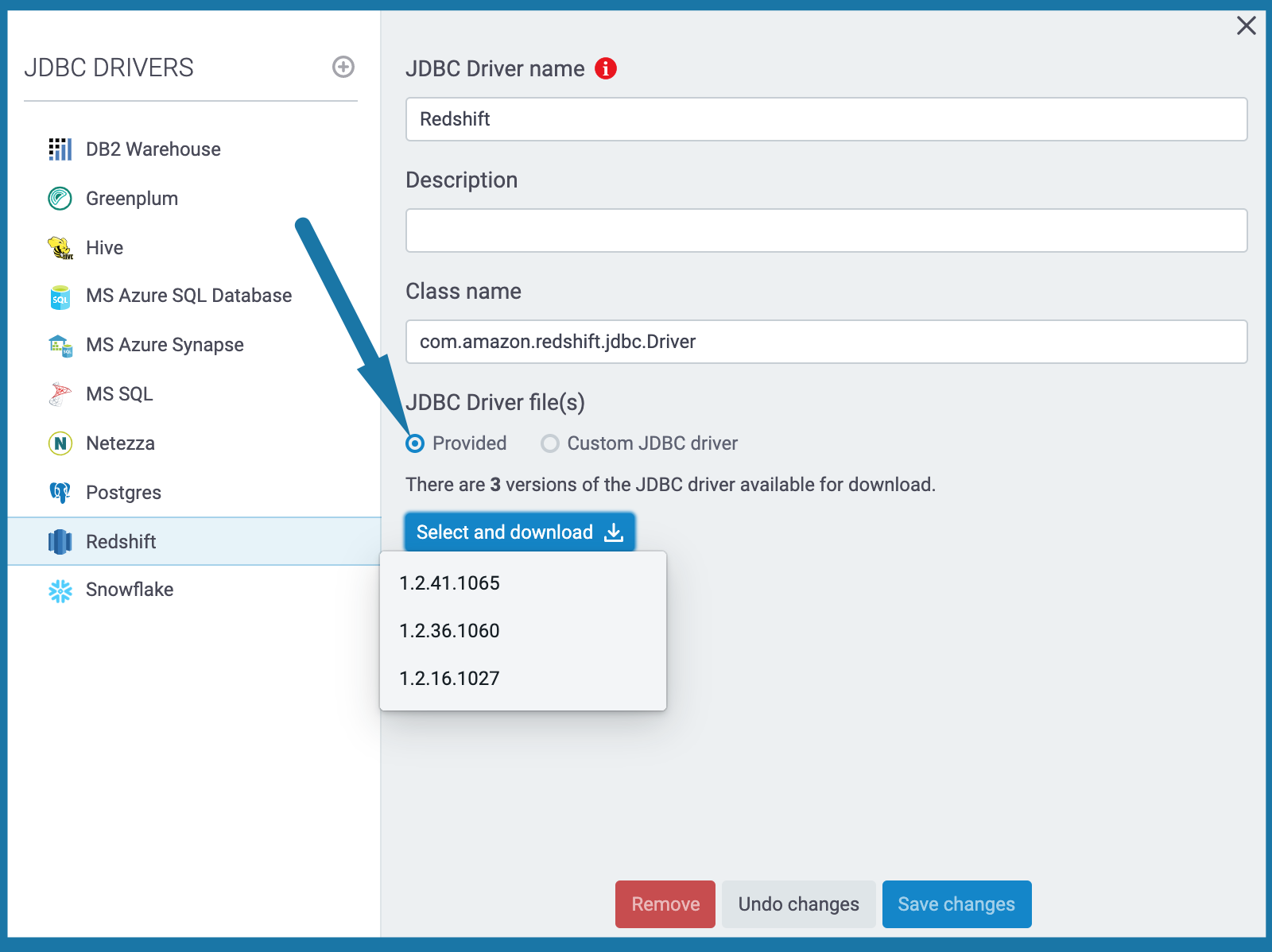 If some driver is selected but you need to update it to new one, please click on Remove button and add correct driver like in prevues step.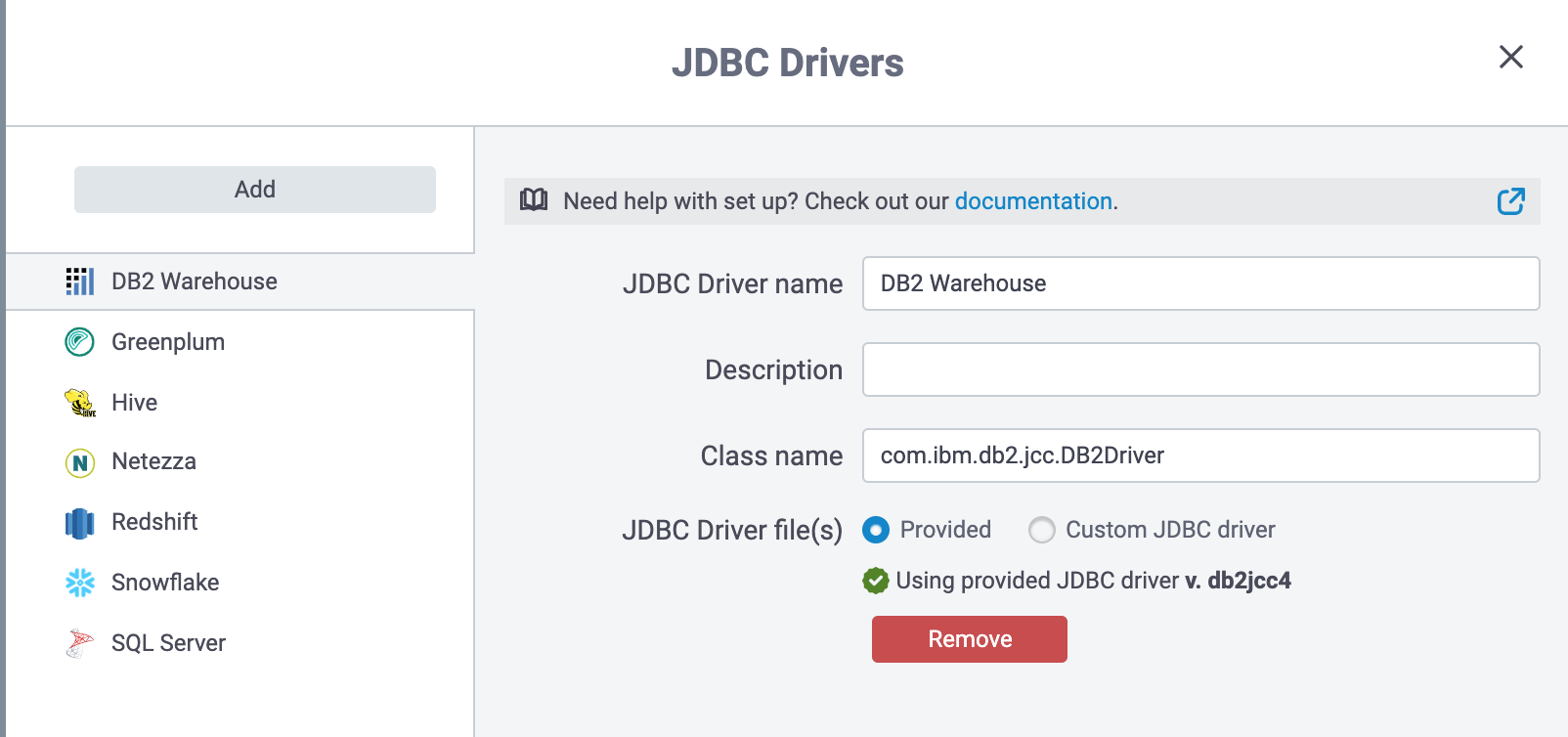 CUSTOM JDBC DRIVERS
Some companies with to use custom drivers that cannot be provided by Coginiti. In this case, follow the flow below:
1. Select 'Custom JDBC driver' option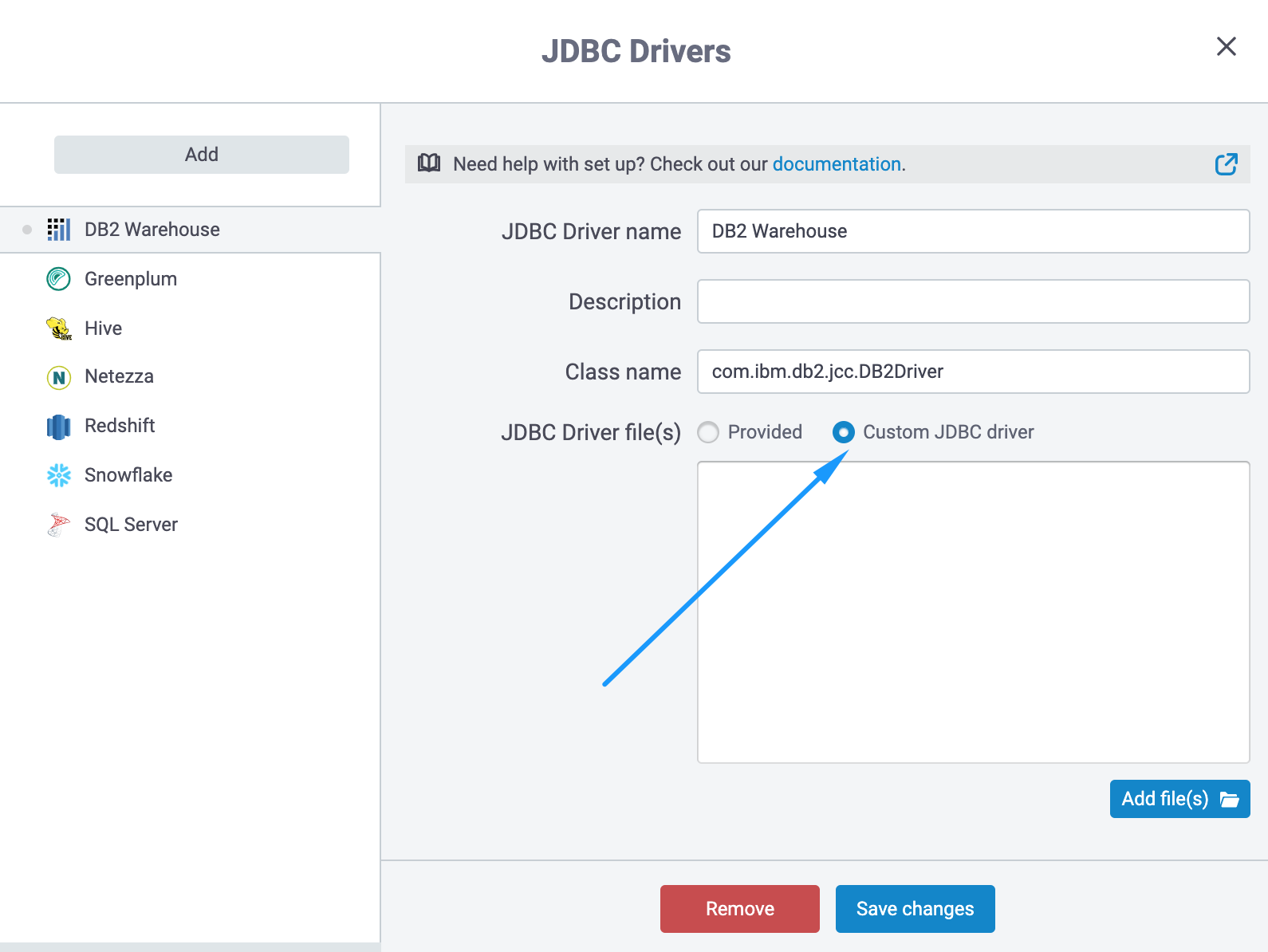 2. Select the driver file provided by your company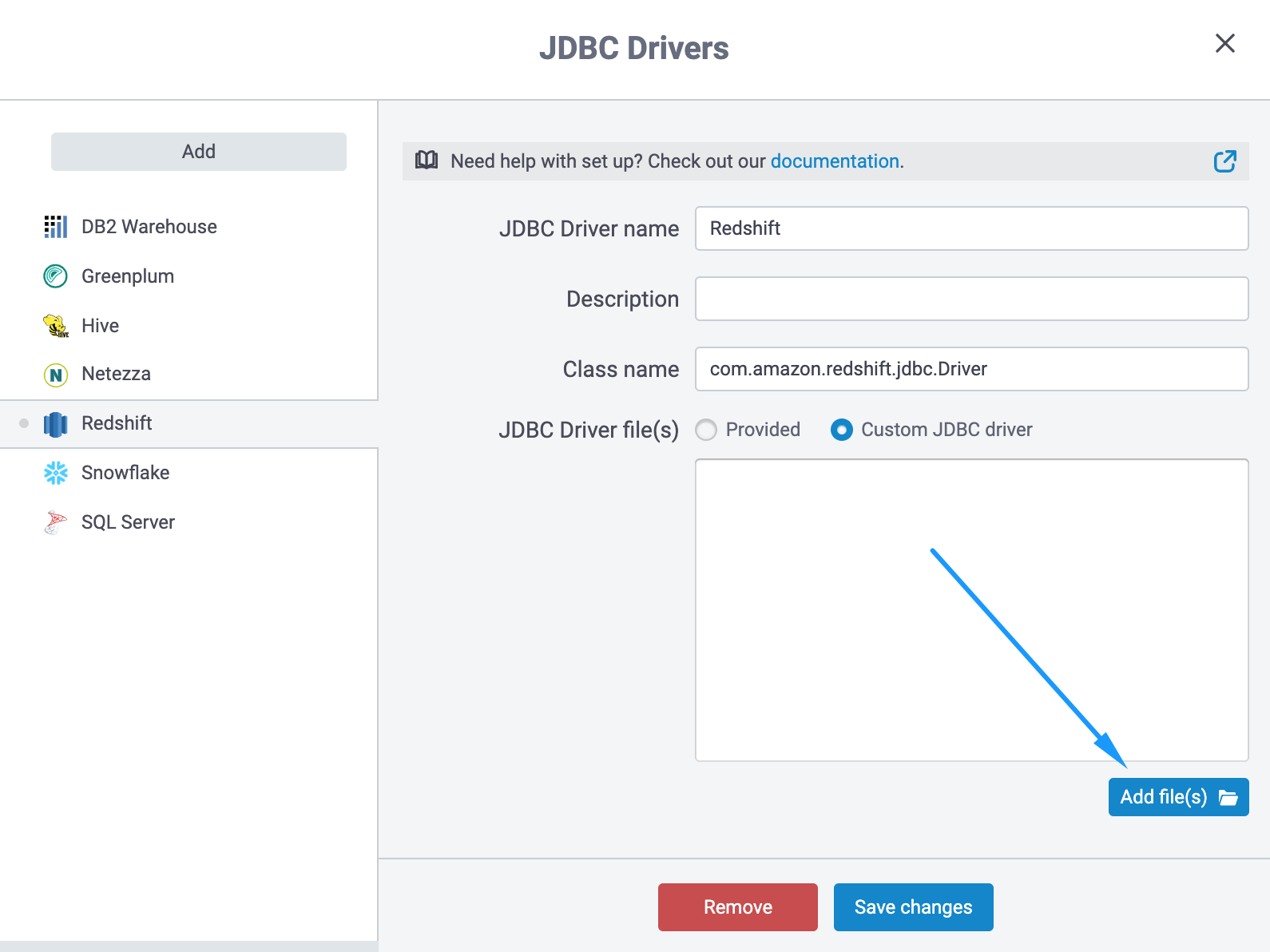 3. Hit 'Create Driver'
UPGRADING DRIVERS
Due to various security concerns, we do not upgrade user driver automatically. If a user wishes to use a new driver, they should:
1. Go to 'File / Edit Connections'
2. Select a connection where the upgrade is needed
3. Click on 'Edit JDBC driver'

4. Download the latest driver using the steps described in the sections above
⚠️ IMPORTANT: Be careful with the drivers version. Updating Coginiti with the new version, doesn't mean updating connection to the new driver version.