To start browsing the Catalog, go to the left sidebar ⇨ Click on the Catalog tab, and you will see its menu field.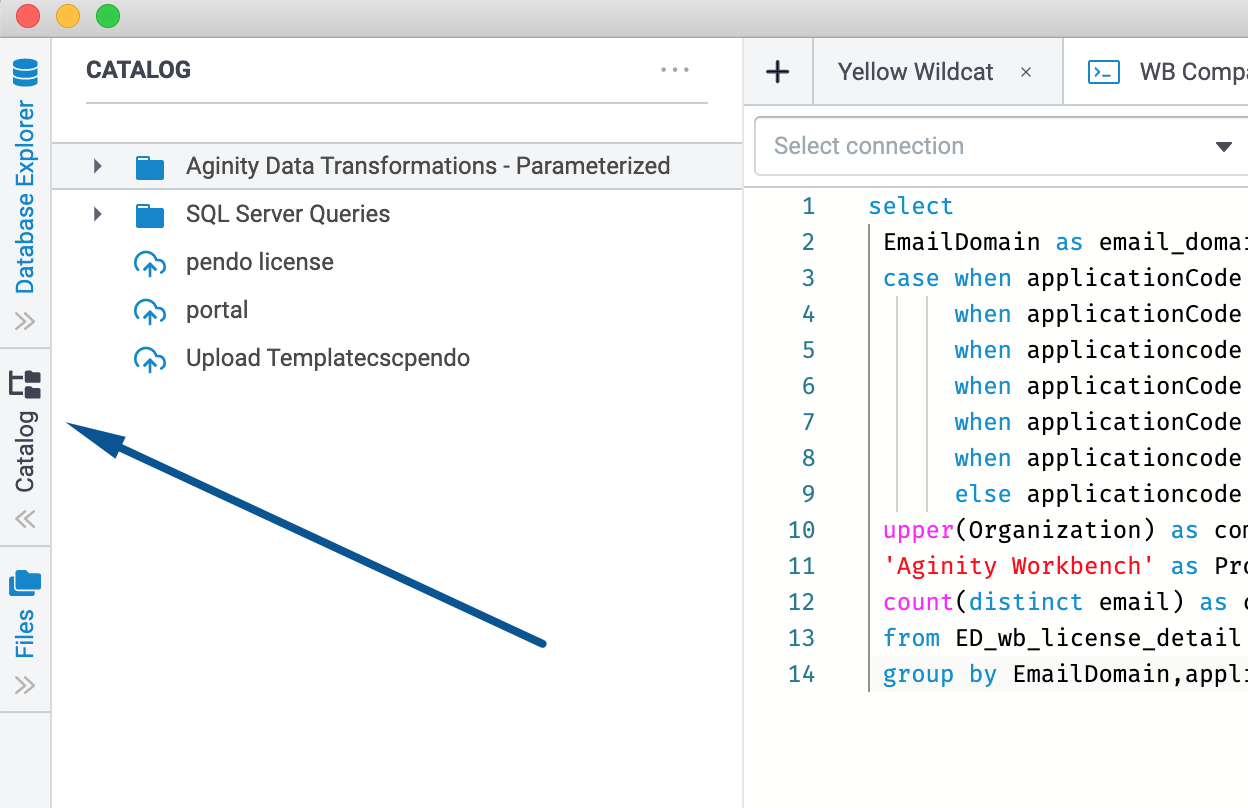 You can also find a particular Catalog via our Discovery Panel.
🔎 TIP: For details, check out our guide on how to use Discovery Panel.
To check key metadata items and statistics about a Catalog, right-click on its query and tap on Edit Details.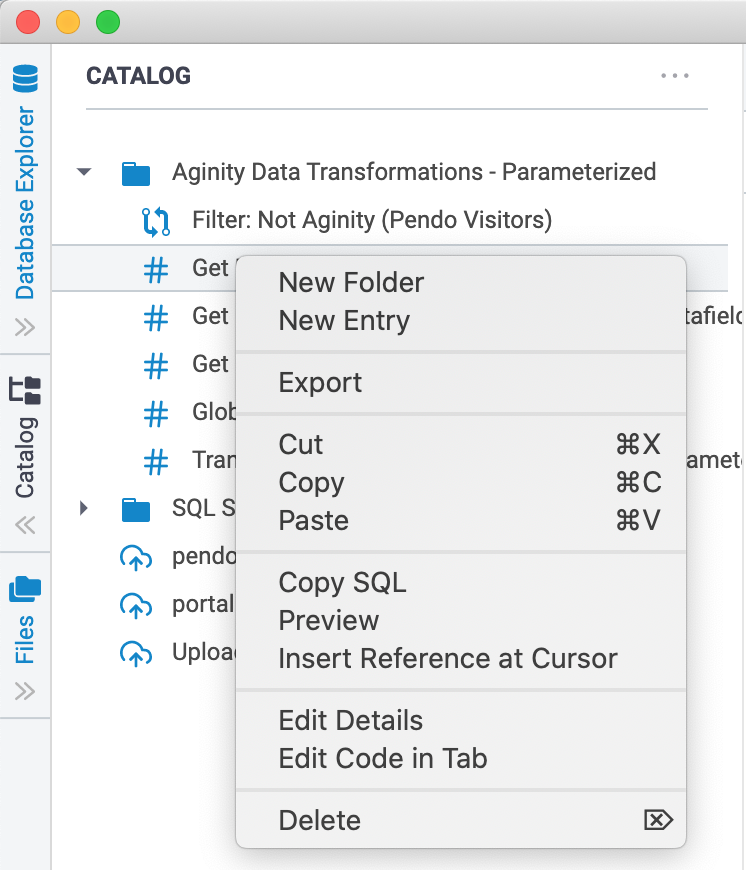 Adding Items to Catalog
Coginiti gives you the ability to create Catalog items from scratch – either New Entry or New Folder.
There are two ways to do it:
Directly from the Catalog Browser by clicking the (…) symbol on the right from the Catalog

Right-click in Catalog Browser and select what you would like to add.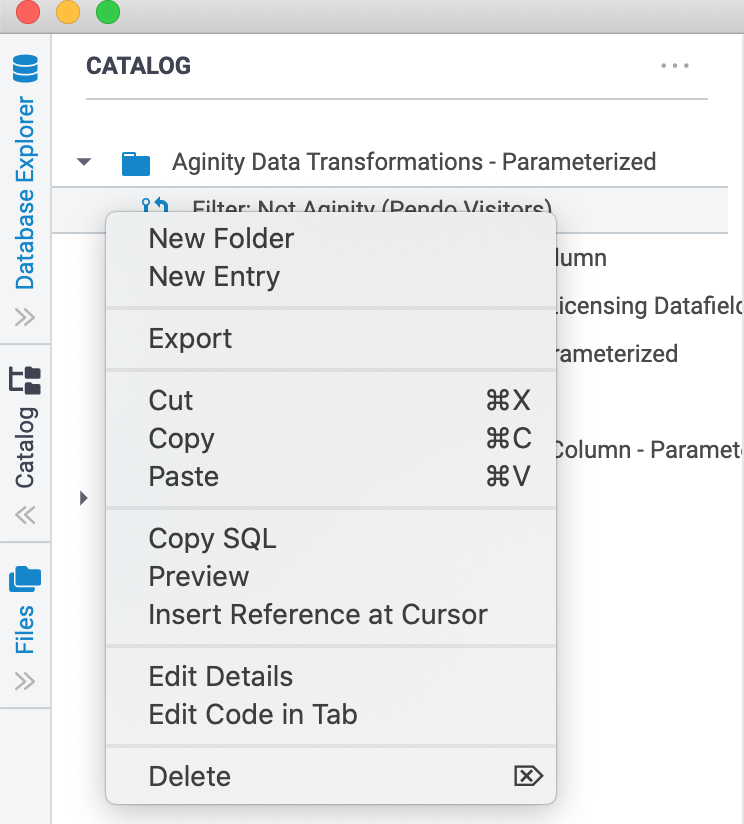 When you're adding entries, fill in the details in a pop-up and choose a type of Catalog entry you want to create.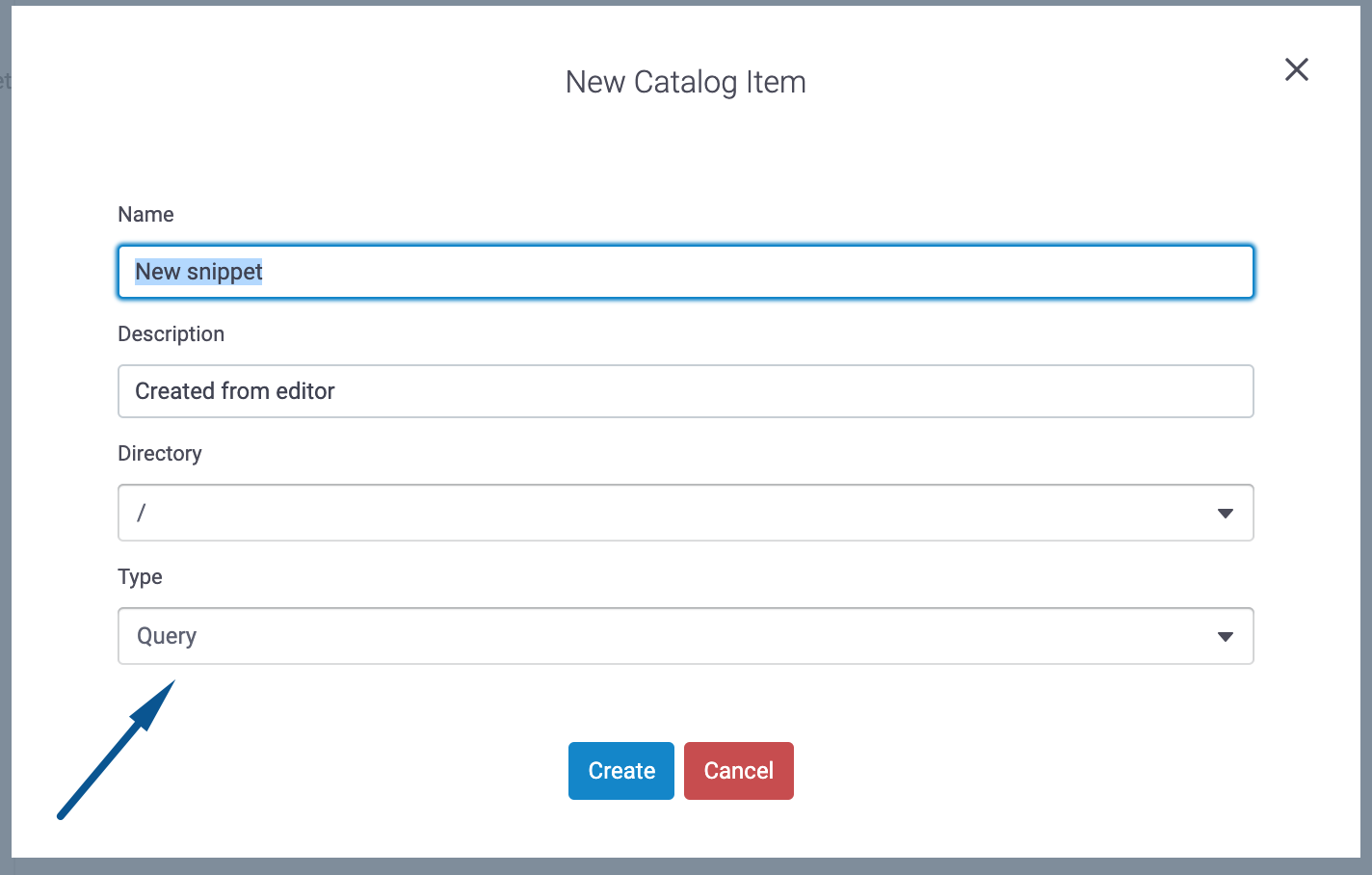 You can organize your Catalog by any number of directories and sub-directories of queries and give each query a proper name, as shown below.

🔎 TIP: Top 5 Ways to Optimize Your Catalog in Aginity Pro
Editing Catalog Assets
To access and edit queries, use one of these options:
Drag a catalog query into an empty query panel, as shown below. After that, you will see the full catalog query available for editing or execution.

To edit queries (e.g., change the SQL itself) within a query panel, right-click on a catalog item and choose Edit code in tab. Or double left-click on a query, and Aginity will open it in a tab.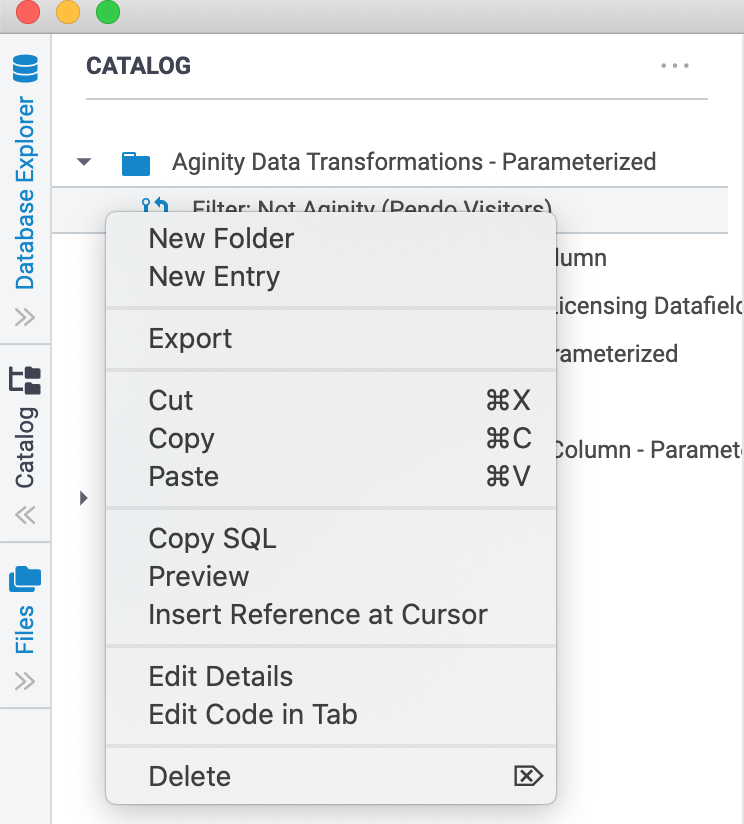 To save an edited query:
Right-click on its tab and select Save Tab.

🔎 NOTE: If you see a (*) symbol next to the tab name in a query panel,
it means a change has not been saved.
You can also directly select a part/section/lines of SQL statement(s) in a query panel worksheet. It creates a new tab that you can save to a new Catalog, as shown below. Just click on Save Selection to Catalog and provide metadata about a query you are adding in a New Catalog Item pop-up.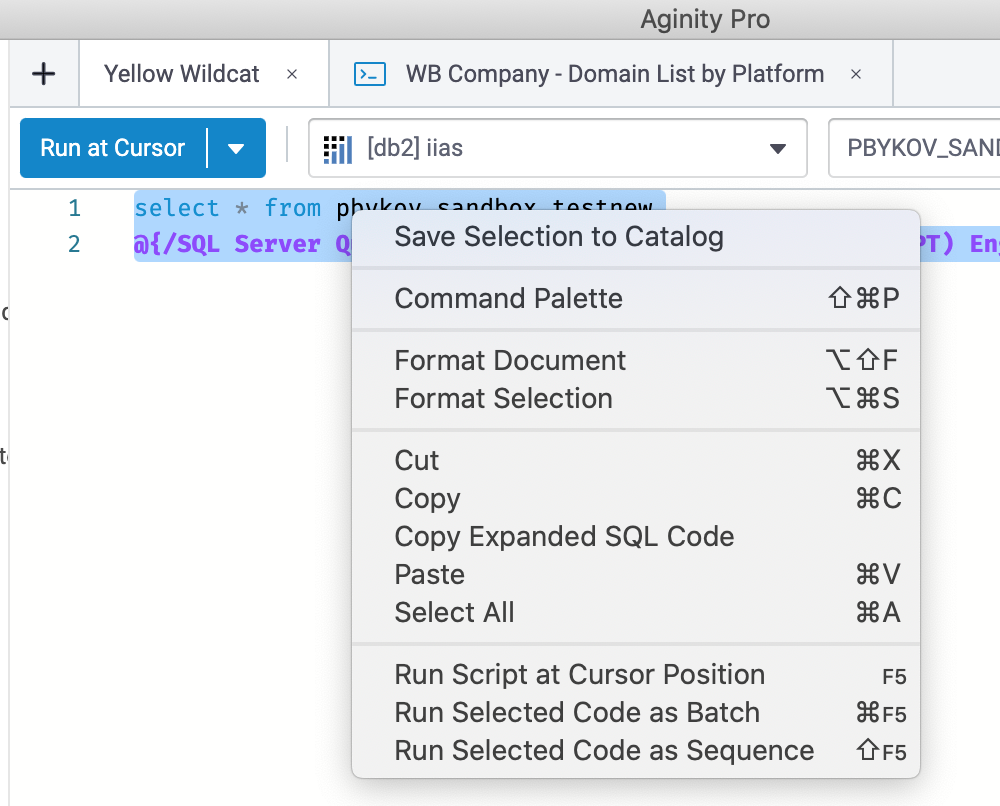 🔎 NOTE: It's important to fill out the description metadata as the search engine will use it.
The more data you provide about the usage context and key business terms,
the better search results you will get.
Filtering Catalog Assets
Coginiti provides a fast and efficient way to find the asset you want to work with. Click the loupe icon, type in a word or phrase, and all assets that have that word or phrase in their name will appear in the panel. Besides that, we have added the full path when hovering over the name of an asset to make it easier to find the appropriate one if there are several assets with the same name in different folders.